New Speakers On The Block...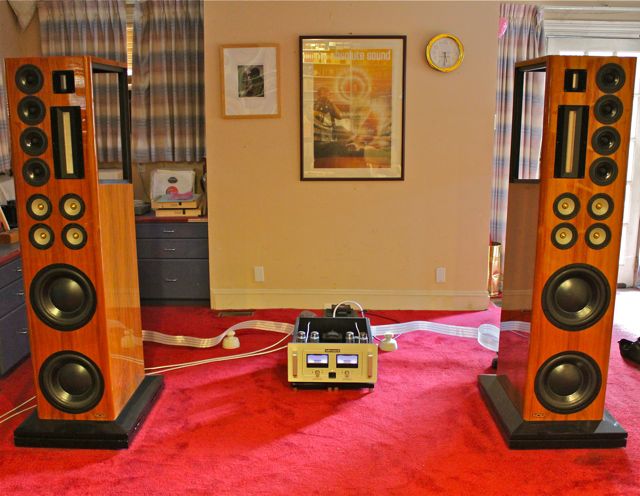 Above is a picture of Reference Room #3 (here in Sea Cliff). Those Rosewood beauties are the NOLA Concert Grand Reference Gold loudspeakers currently taking up residence in our main listening room. The Concert Grands are a two tower, open baffle, short line source design created by Carl Marchisotto. So far, the sound we are getting in this room is beyond satisfying (it's incredible). We have been driving the NOLAs with the Reference 75 amplifier by Audio Research with amazing results.
According to HP, this amplifier/speaker combination "makes you fall in love with music, again. It makes me forget what I'm listening for, because I am only listening to."
More to come about both the Concert Grands and the REF-75...