LA Audio Show 2017: Nola Gold 2s play music like ringing a bell
Posted on July 23, 2017 by John Stancavage in LAAS 2017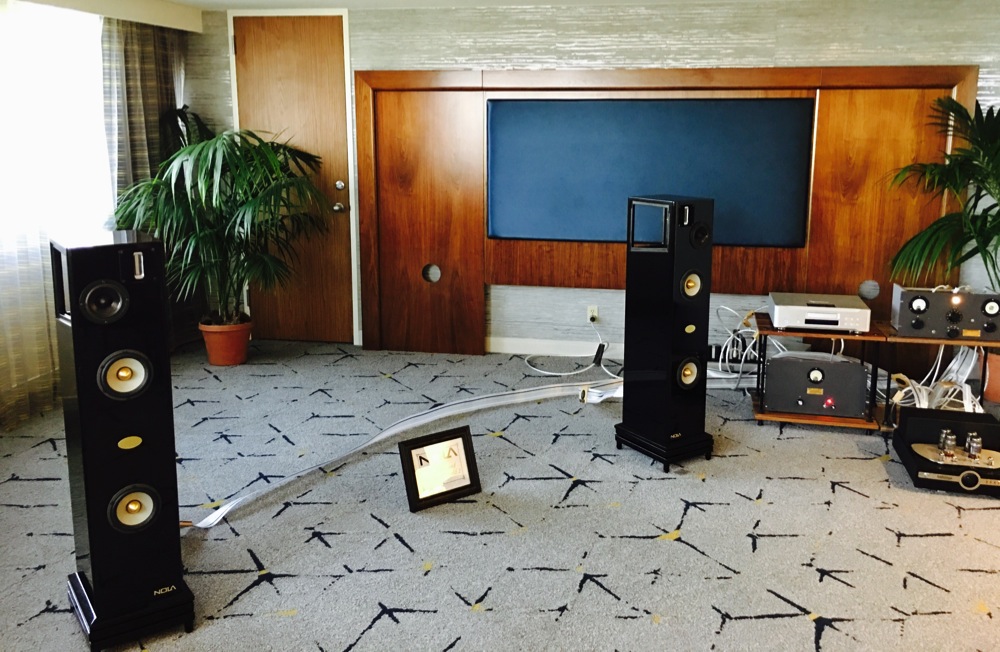 Metro Grand Reference Gold 2 loudspeakers.
Nola speakers don't look like anything else. In my experience, hearing hundreds of different transducers at shows each year, they don't sound like anything else, either.
Visually, putting Nolas in your room is something like installing a pair of wooden, scale-model bell towers. With these speakers, the upper portion of the cabinets is open on three sides -- left, right and back.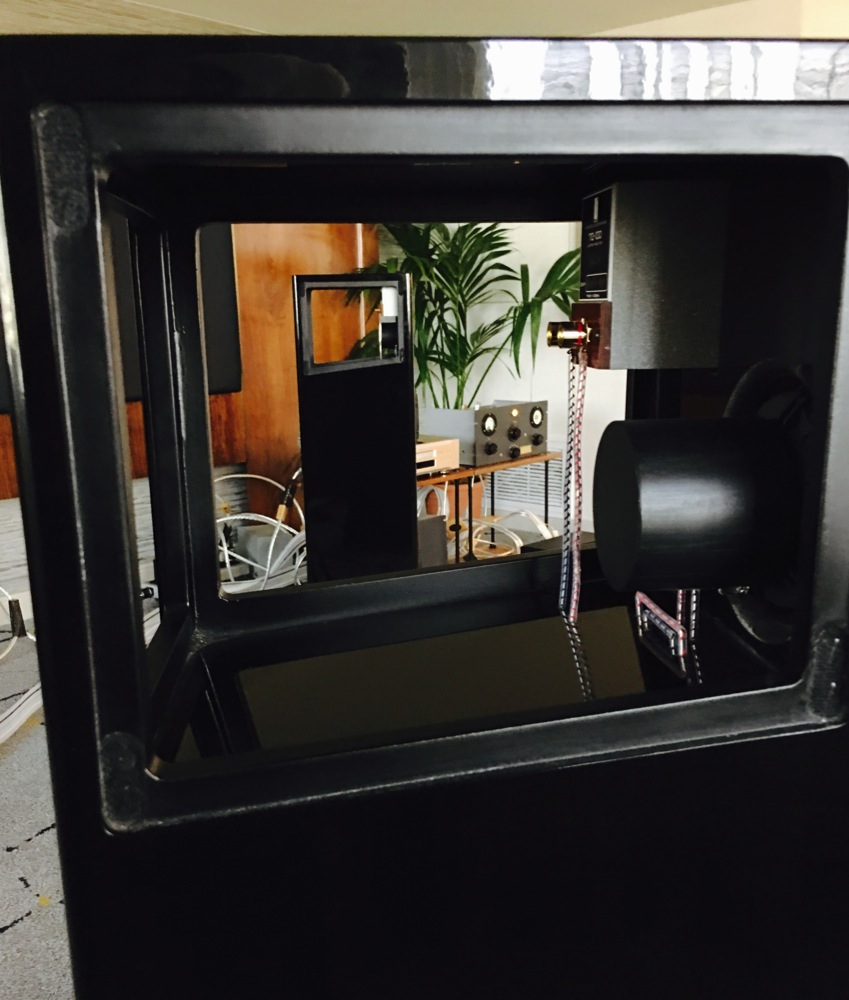 The belfry...
In fact, if you were playing AC/DC's "Hells Bells" on Nolas, you might be forgiven for getting up to check for ringers hanging in those towers. Instead, though, you'd see the backs of the ribbon tweeter and midrange that are attached to the upper part of the front baffle.
Accent Speaker Technology Ltd. was showing its Nola Metro Grand Reference Gold 2s ($40,000/pair USD) at the Los Angeles Audio Show. The remainder of the system included a Synthesis A40 V integrated amplifier ($6,395 USD), Déjà Vu Audio/Aldo D'Urso Western Electric preamp with vintage parts ($25,000 USD), Déjà Vu/Aldo D'Urso Western Electric DAC ($25,000 USD), Esoteric P-05 transport and Nordost Odin 2 cable.
A demo that began with Milt Jackson performing alongside the Monty Alexander Trio showed the Nola's strengths. These speakers don't just create a soundstage that impresses you with its height and depth, they transport you to the studio or club.
The presentation of Jackson's vibraphone and Alexander's piano was like you were at a table on the front row, 20 feet from the musicians. Their instruments sounded loud -- not due to the volume level, but because their vibrations seemed to be radiating throughout the room unfiltered -- in other words, not being buffed down and polished by a polite hi-fi rig.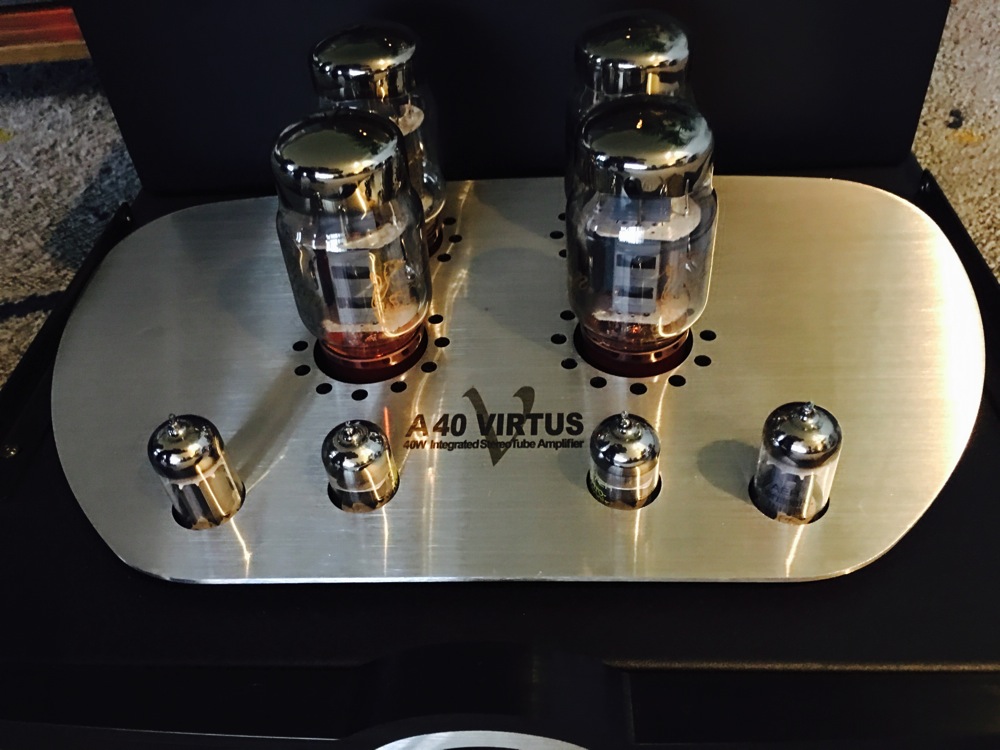 Synthesis A40 V integrated amplifier. Along with a realistic portrayal of ambiance, the Gold 2s also will wow you with their dynamics. These are the rare speakers that can do full justice to a rock-n-roll drum kit. Ringo Starr, for one, sounds amazing on Nolas. It's not only rock and up-tempo jazz that is well-served by these speakers. I've heard stirring orchestral tracks, too, as well as the best playback I've ever experienced of Michael Hedges' solo acoustic guitar masterpiece, "Arial Boundaries."
It can be difficult to do dynamics without some glare creeping in, but the Nola Gold 2s and the Western Electric tubes seemed to work together to avoid that pitfall. If equipment at this price level is in your comfort zone, and you're an audiophile who prizes a live sound, you should give Nola speakers a listen. They may ring your bell.