LA Audio Show 2017: Nola Gold 2s play music like ringing a bell
Posted on November 3, 2017 by John Stancavage in RMAF 2017
I've learned to allocate a little extra time when I see the Accent Speaker Technology Ltd. sign in the hallway at a show. Inside the room, I know I'm going to find a set of Nola speakers running on tubes and producing a mammoth soundstage. Once I get into the sweet-spot chair, it's difficult to not want to luxuriate in that aural illusion for hours.
Typically, Accent president Carl Marchisotto is showing one of his floor-stander models, which have an unusual, open-top "bell tower" design. At the 2017 Rocky Mountain Audio Fest, though, Marchisotto highlighted his smaller stand-mounted Nola Boxer S2 ($2,900/pair USD).
The Boxer, in contrast, has a more conventional cabinet, 15.5 inches high, 8 inches wide and 11.5 inches deep. Its two drivers are located on the front baffle -- a 6.5-inch low-mass, high-speed midrange/woofer and a 1-inch silk-dome tweeter. There also is a particularly large flared port in the rear. Frequency response is listed at 39Hz-28kHz, with a sensitivity of 90 db.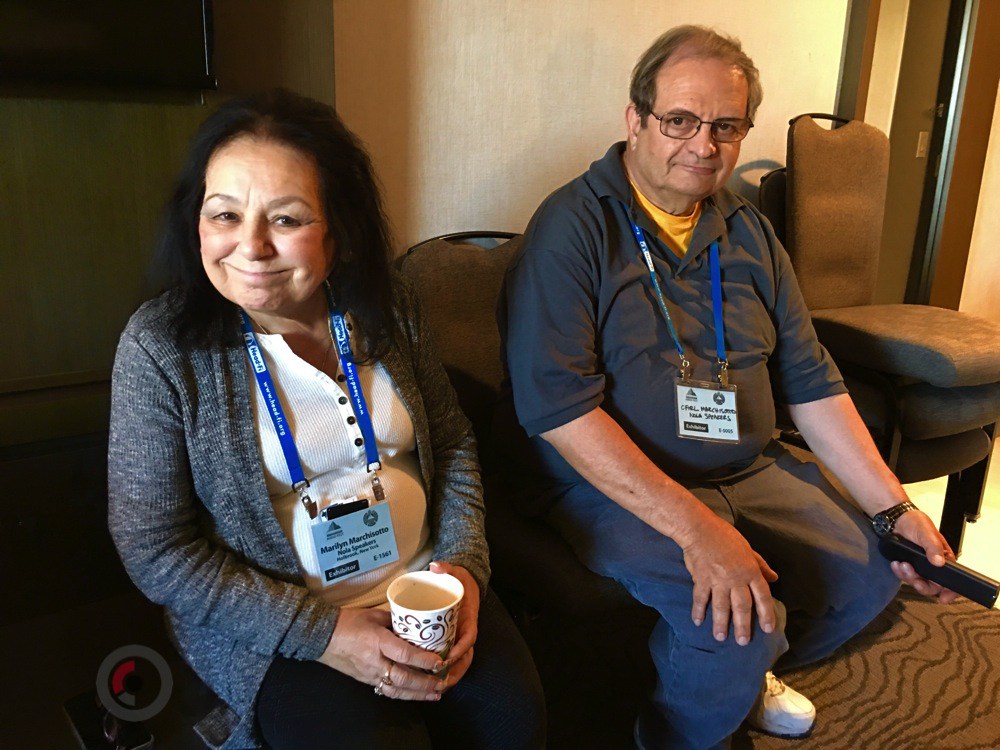 "The Boxer S2 is an optional upgraded version of the Boxer 2 ($1,900/pair USD)," Marchisotto said. "The S2 has high-speed Mundorf oil capacitors, along with Nordost silver mono-filament wiring."
He said the primary objective of the S2 is a very open, clean midrange, but he designed the rear port to extend bass response to near full-range levels.
At RMAF, the S2 was part of a system that also included a Valve Amplification Co. 160 integrated amp and an Audio Research CD8 disc spinner/DAC. Cables were Nola Blue Thunder.
Marchisotto played several tracks. I was struck by how the Boxer S2 shared the Nola "house sound" of its bigger brothers -- a wide, deep soundscape; a focused, almost electrostatic-quality midrange; and extended, refined highs. As with his floor-standers, the S2 seemed to be particularly adept at producing the wallop of a live drum kit.
Patricia Barber's aching ballad "The Thrill Is Gone" from Café Blue was gorgeous on the S2. Barber's voice had an appropriately mournful quality, her piano sparkled and Mark Walker's delicate cymbal work was both tactile and polished. The acoustic bass on this track, while not reaching the deepest levels, was still tight and rounded. Many buyers likely wouldn't see the need for a sub.
For anyone who likes the sound of mini-monitors, the Boxer S2 serves up those strengths in spades. As a bonus, it offers better bass response than some other stand-mounts. Considering the S2's price, it puts alluring, sophisticated sound within reach of many audiophiles.