The Neoteric Listener... and the Nola Boxer loudspeakers
by Dean Seislove
If you're looking for a pair of standmount monitor speakers and you have about $1500 to spend, buy the Nola Boxers. End of review.
Ok, so maybe it's not as cut and dried as all that, but I'm pretty confident that 98.6% of the readers of this column would be pleased as punch with a pair of Nolas playing music on a fine Sunday morning. Or on a reckless "Forget you, I quit!" Monday morning, for that matter. I've had my eye on these speakers for some time now, having seen and coveted them at this year's Rocky Mountain Audio Fest and at CES 2010. Some of us have great products thrust upon us, but most of us have to rely on the will of whatever gods govern fortunate reviews. Lucky for me, then, that Nola speaker designer extraordinaire, Carl Marchisotto, is a straightforward and gracious fellow, granting me a review pair to audition over a two month period.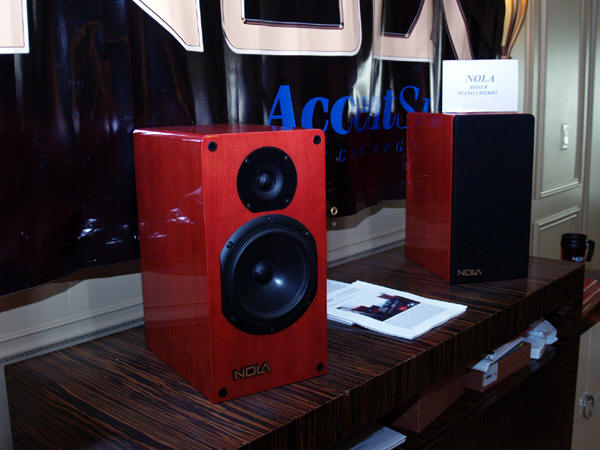 [ ... ]
I still say that these speakers are the best standmounts I've heard in my listening room (and lots of other places, too!). Buy 'em with confidence, because they are highly recommended.
For the complete review please see:
http://www.positive-feedback.com/Issue49/nola_boxer.htm