---


March 2012

---
2012 Editors' Choice Awards
$1500-$2000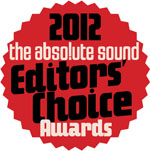 Nola Boxer
$1500
nolaspeakers.com
The Boxer is an unassuming, two-way, bass-reflex compact with a sound that's unerringly musical -- a canny balance of warmth and detail. Images are vivid, and transient reflexes quick. This is not a shy recessed presentation, nor is the treble brittle or fatiguing. Except for the slightest presence-range dip, there's substance to every octave with very little dynamic compression. NG, 203.
$10,000-$20,000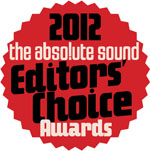 Nola Viper Reference III
$16,000
nolaspeakers.com
If you are frustrated by loudspeakers that occasionally impress in a hi-fi sense, but don't really allow you to focus on the music, TM found the open-baffle multiway ribbon/cone Nola Viper a breakthrough -- neutral, non-analytical, and highly musical. Tom Martin, 181 (Viper I reviewed; updated Reference III not yet auditioned)

$20,000 and above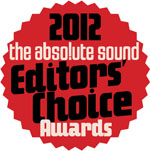 Nola Metro Grand Reference
$25,000
nolaspeakers.com
Offering a tremendous sense of spaciousness, air and naturalness, this sonic marvel has an uncanny ability to transport you to the concert hall. Its custom Raven ribbon tweeter and Alnico-magnet midrange, mounted on an attractive open baffle, produce a reference-quality top end that mates seamlessly with a wonderfully open and seductive midrange. Bass from th twin 6.5" woofers, housed in separate chambers, is surprisingly powerful and extended with a slight touch of added warmth. These small-footprint speakers produce big beautiful sound on a wide range of music.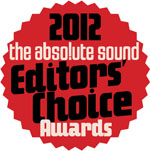 Nola Baby Grand Reference II
$59,000
nolaspeakers.com
This large, ribbon/cone, quasi-line-source floorstander, designed by the redoubtable Carl Marchisotto, may not cohere quite as well as New School designs in the bass; nonetheless, it is one of the more lifelike speakers JV has reviewed -- and certainly the most successful ribbon/cone hybrid of his experience. With downright breathtaking treble, resolution, transient response, dynamic range, power-handling, and soundstanging, the Baby Grands invariably sound like the real deal regardless of program, which makes them those rarest of transducers -- loudspeakers that are equally adept at reproducing acoustic and electric music. JV, 205.

HP'S 2012 EDITORS' CHOICE AWARDS - SPEAKER SYSTEMS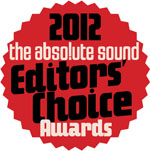 Nola Metro Grand Reference Series II
$27,000 the pair (Review to come)

The finishing touches on this update to Carl Marchisotto's original Metro Grand Reference speaker were installed perilously close to the deadline for this issue. Before the modifications were made to the two ports (on the speaker's backside), the sound of the unfinished Metro update (not the original version) was somewhat cloudy, ill-defined, and minus both the midrange spaciousness and definition that all of Marchisotto's designs normally have. (We were told the update to the Metros that just arrived on the premises wasn't finished when we did our original listening, and I, for one, knew what to expect when the updates were complete.)
The least expensive speaker in this new series of so-called reference systems is the Micro Grand Reference, which I reviewed in these pages and found remarkably smooth, open and airy. It underwent the updating some months ago. The updates are in the crossover system and designed to make the separate drivers perform more like a single driver (considered a theoretical ideal, but not a very practicably achievable one). In the redesigns of this and the other systems in the Reference line, Marchisotto's goal is to make the speakers in the systems sound as if they are one (by reacting together and coherently).
To these ears, the Metro II completely outclasses the Micro Series II -- from top to a shockingly low, powerful, and air-moving bottom octave to its very smooth response at the outer edges of the frequency spectrum. And that is all I have to say about it, pending the upcoming full review. Hint, though: You can't go wrong with the Metro Series II. And I wish I had the time and room to say more, even knowing I don't yet have its measure.