---

Capitol Audiofest 2016
---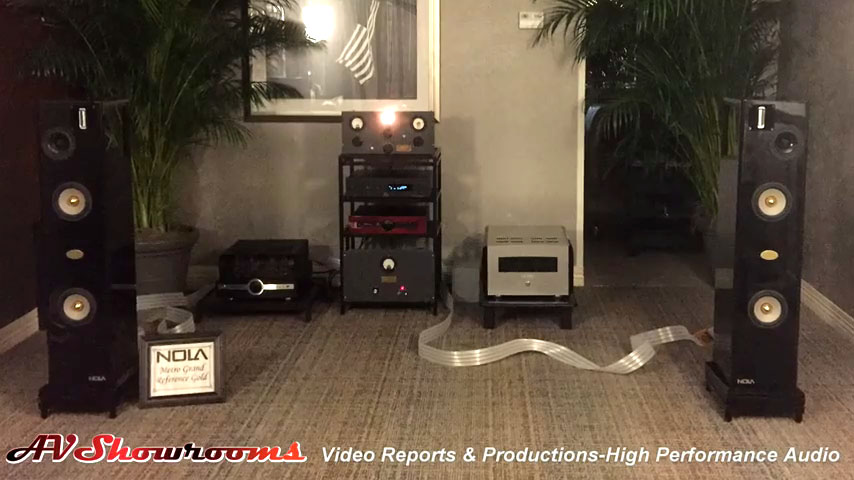 Sit anywhere you choose, and Carl's loudspeakers will bring music to you in a way that elicits a passionate response. Clear and emotionally charging mids and highs with a well-integrated bass produced some of the most realistic sound of the show.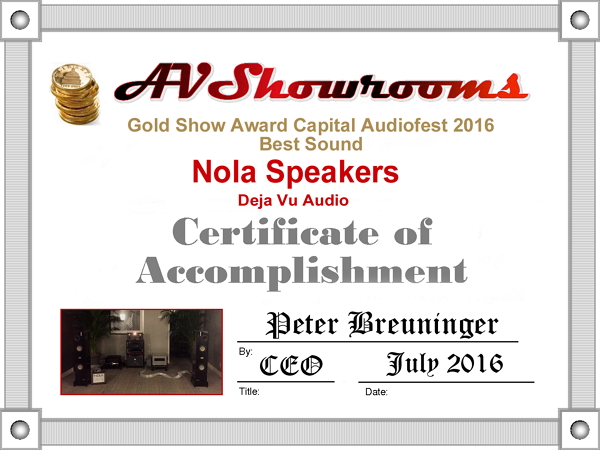 ---

Deja Vu Audio And NOLA Loudspeakers
Report By Kemper Holt
This room looked like new meets vintage, yet it turns out only the look of the electronics is vintage. Vintage Western Electric front panels are hiding freshly rebuilt internals from the hand of Aldo D'Urso. In an unusual twist, Aldo uses his circuit designs and builds these artesian pieces in Italy, using virtually all vintage parts. Sometimes parts availability steers the design or requires value changes to properly tune the sound, which is done during Aldo's yearly trip to McLean VA, home to Vu Hoang's shop. Vu combined an Aldo Line Level preamp ($19,000), Aldo DAC ($19,000), Synthesis stereo amp with 100 Wpc, and an Audio Note transport for the front end. Carl and Marilyn Marchisotto brought their Metro Grand Reference Gold speakers ($33,000 per pair) and Nordost cables to the party.
When I listened to Louis Armstrong, the speakers vanished, the soundstage had great width and depth, piano was clean and clear with beautiful tone, and his voice was right in the room, just the right mix of detail and warmth. The speakers also had a very wide sweet spot; the open back midrange driver must have something to do with the big listening window.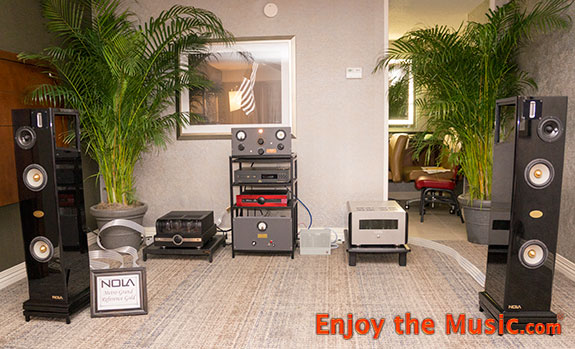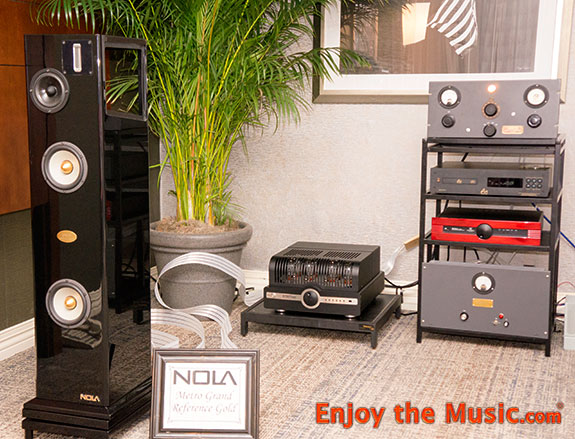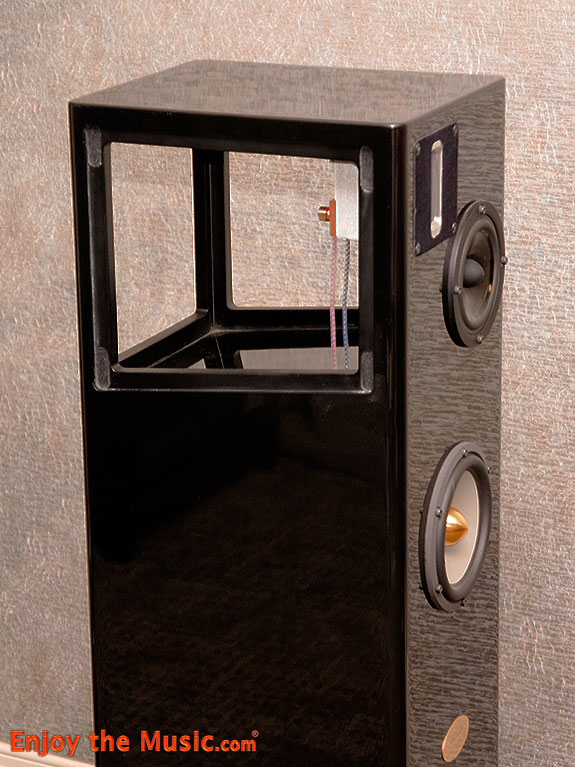 ---

Metro Golds at Capital Audiofest
More electronics by Aldo D'Urso -- a line-plus-phono preamplifier ($21,000) and a DAC with vintage transformers pressed into service for I/V conversion ($21,000) -- were used in Deja Vu Audio's second demonstration room, this one featuring a pair of Nola Metro Grand Reference loudspeakers ($33,000/pair). The 87dB, 8-ohm Nolas use Alnico magnets in all of their drivers except the tweeters, which use neodymium magnets, and they are made in this country and this century. The sound in this room was also superb -- open, colorful, and nuanced -- albeit with a more modern take on spatial performance and a more neutral, transparent presentation
-Art Dudley, Stereophile